Glass door lock installation glass door lock selection method>
With the advancement in science and technology, glass door locks have been used to prevent counterfeit keys, such as cross-shaped keys, magnetic card-type key locks, password door locks, electronic door locks, fingerprint door locks, and voice-activated door locks. It also provides corresponding security for life. Next Xiaobian introduced glass door lock installation and glass door lock selection methods.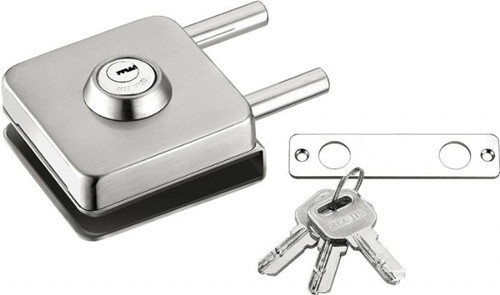 Glass door lock installation

The general lock is difficult to install on the glass door, even if some locks can be installed, but it will affect the appearance of the entire door, and the electromagnetic lock with unique master installation accessories, can be easily installed, and beautiful and reliable.

1. Use a U-bracket to mount the magnetic lock on the frameless glass door. Glass doors without frames require fittings to assist in installation. The installation method is basically the same as the surface mounting method for ordinary doors. It is only different when installing the iron plate in the third step. Put the U-shaped groove in the glass together with the rubber cushion and the stainless steel gasket (on the side of the lock screw). On the door, lock the glass door with a headless Hexagonal screw, and then fix the iron plate on the U-shaped groove.

2, using the AB frame to install the first frame with glass special glue (or double-sided tape) fixed on the glass door, and then the iron plate is fixed on the bracket.

Glass door lock selection method

1. Select products with high reputation, stable quality and good after-sales service.

2. Check whether the marks and signs of the purchased product packaging are complete (including the product's implementation standards, grades, production company name, address, and production date), whether the packaging is firm, and whether the content of the manual is consistent with the product.

3, observe the appearance of the product quality, including the lock head, lock body, lock tongue, handle and plate parts and related accessories are complete, plating parts, paint parts surface color is bright, uniform, with or without signs of rust, oxidation And broken.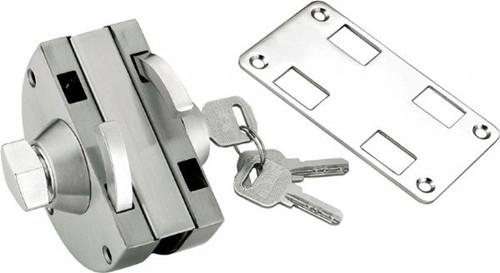 Glass door brand recommendation

1. Huafeng Lock: Zhongshan Huafeng Lock Co., Ltd. was established in 1996. It is a company specializing in R&D, production and sales of locks and hardware products.

2, TONYON General: China well-known trademarks, high-tech enterprises in Zhejiang Province, China's top ten brands of locks, ten anti-theft lock brands, famous brands, Wenzhou

3. Silage: In 1871, the United States, one of the earliest foreign-funded enterprises in China, the world-famous security product and service provider, Ingersoll

4, Sakura: China's top ten lock brands, mechanical locks top ten brands, Zhongshan Sakura Lock Co., Ltd. is a research and development, production, sales and integration of the company

5. Ya Jie: China Well-known Trademark, Famous Brand Products in Guangdong Province, China's Top Ten Fingerprint Lock Brands, Top Ten Smart Lock Brands, Top 100 Private Enterprises in Guangdong Province

Editor's summary: About the glass door lock installation and glass door lock selection method introduced here, I hope to be helpful to everyone. If you want to know more related information, you can pay attention to this website information.

Glass door

HANMAC is a professional manufacturer of Aluminum Flange. One of the mainly aluminum Forged Flange is Aluminum Socket Weld Flange. The Aluminum 1060 Socket Weld Flange is widely used in chemical, water supply, petroleum, light and heavy industries and other basic projects. Compared with the stainless steel flange, the Aluminum 5083 Socket Weld Flange is more competitive. So if you have any interest in aluminum 6061 socket weld flange, welcome to contact us.
Standard

(ASME/ANSI B16.11, MSS-SP-97, MSS-SP-79,JIS B2316, BS 3799etc)

Pressure(Thickness)

2000LB, 3000LB, 6000LB( SCH80, SCH160, XXS)

Process

Free forging, plate cutting .forged

Size

1/8"-4"(DN6-DN100)

Connect Type

Welded, threaded, BW, SW

Shape

Equal

Printing

Carbon steel and alloy steel with yellow print, black print, oil or zinc

Material

Carbon steel: 20#, 16Mn, ASTM A105,Q235,A350LF2, A350LF3,

Stainless steel:

ASTM A182 F304, F304L,F316,F316L, F317L, F321, F321H, F347, F347H, F310, F44

F51,S31803, A182, F43,S32750

Line Pipe: ASTM A694 F42,F46,F52,F56,F60,F65,F70,

Low Alloy steel: A182 F12,F11,F22,F5,F9,F91,ECT

Special Material: Monel, Duplex S.S, Alloy, Inconel, 904L etc.

Packing

Nylon bags, Wooden cases, or according to the customers' requirements

Certificates

ISO, API, CE, CCS, Factory audit by SGS

Delivery time

10-45 days depending on quantity

Shipment

FOB Tianjin/Shanghai, CIF, CFR, etc

Application

Petroleum, chemical, power, gas, metallurgy, shipbuilding, etc

Inspection

factory in-house or Third Party inspection available upon requests.

Aluminum Socket Weld Flange

Aluminum 1060 Socket Weld Flange, Aluminum 5083 Socket Weld Flange, Alumium 6061 Socket Weld Flange, Aluminum B241 Socket Weld Flange, Aluminum 6061T6 Socket Weld Flange

HEBEI HANMAC MACHINE CO., LTD. , https://www.chinahanmac.com